Bankside Revetment; Erosion Control & Management
Erosion happens on a number of water bodies for a number of different reasons. Ponds Lakes and Rivers all experience erosion one way or another, these can be due to water flow, wind, rain, human intervention.
Luckily these banks can be repaired and maintained to stop this from happening or to regain lost land due to these processes.
Erosion and the methods to combat it can be an extremely daunting process to face. However with our experience and knowledge we are happy to help with design, what materials to use, construction and ongoing maintenance.
Reasons for Bankside Revetment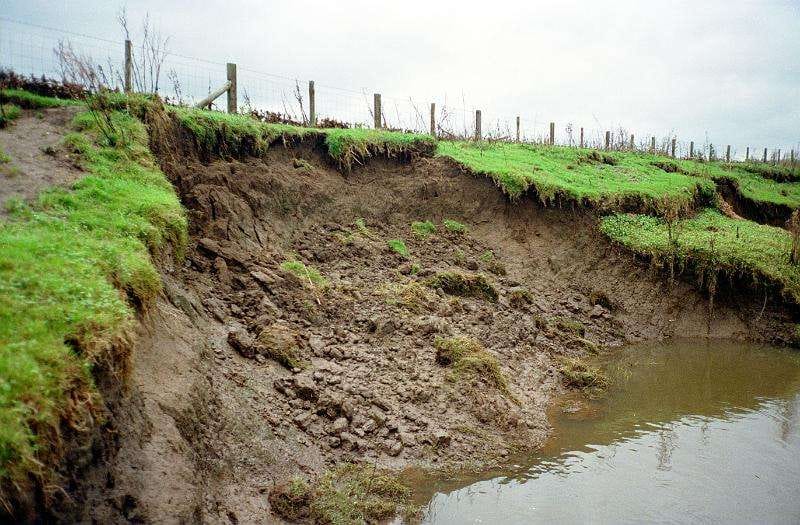 Erosion Control
Bankside Protection
Regain Lost Bankside
Narrowing river, stream channels
Create margins
Silt Traps
Habitat Restoration
Raising Bed Levels
Materials for Revetment Works
Faggots: A natural material created from coppice brashings that can be secured to the bank by stakes. Extremely environmentally friendly and can provide a haven for invertebrates especially freshwater shrimp.
Stone Gabions: Extremely strong and robust for use where strong waterfall and a fast rate of erosion is happening.
Coir Fibre Products: A large range available of natural materials which are environmentally accepting can be planted with submergent aquatic plants that adds to their erosion protecting capability.
Fencing: To protect the bank and further eroding of it. prevents tramping by livestock, trampling by humans who use rivers lakes for popular activities.
Contact us now for a free quote or advice with your fishery management, lake management or fishery consultancy problem on 07732197496 or email info@essex-aquatics.co.uk.