Lake Construction In Essex
At Essex Aquatics, we specialise in constructing lakes of all shapes and sizes for a wide range of clients throughout Essex. From homes to golf courses, our skilled team can build your lake to match your vision. 
With over a decade of experience in lake construction, our services include design, construction and management of the whole process, and we'll supply all the equipment needed.
We also offer a lake renovation service, bringing your lake back to life to meet your current needs.
David Greest
1 October 2023
We booked Essex Aquatics to undertake the total renovation of our ponds which had a major leak. The project was made more difficult by the need to protect surrounding trees and shrubs and the removal and replacement of tons of slate rock. The final result was awesome. The ponds have never looked better. Excellent job Elliot and team.
Michail Sergentanis
20 September 2023
Elliot and team arrived promptly and did a great job cleaning out our fish pond. Highly recommended
Michael Helston
2 August 2023
I can thoroughly recommend Essex Aquatics. Elliot (and Cam and Matt) were responsive and polite and carried out the work with no fuss. Yes it was a mess but they cleared up everything. There were extra jobs thrown up by the pond construction which they carried out willingly and at no extra cost. I'm very happy with the pond and will certainly continue to contact Elliot when any maintenance is required. Thanks all round.
Elliott was very accessible. Answered my myriad of questions ,& provided me with quote to remove my pond ,& fill. A date was given to suit me ,& Elliott & colleague arrived promptly. Their work was expertly performed ,& went over ,& above by removing my back gate to enable barrow through. End result was better than I had hoped for. Clean tidy workers. My fishes have been re homed,& price was as quoted. Thoroughly recommend.
Elliot and team arrived promptly and did a great job cleaning out our fish pond. Highly recommended,
Goronwy Roberts
29 May 2023
Excellent work by Elliot to clean and clear our very overgrown and neglected garden pond.Delighted with the result and happy to recommend Essex Aquatics
Essex Aquatics got back to me very quickly with an extremely reasonable quote. In the short time between then and coming to do the job I had additional problems which were dealt with efficiently and at a reasonable cost. Very friendly and I have absolutely no hesitation in recommending them for pond maintenance.
Our Lake Construction Process
From expertly designing and constructing to completing and managing your lake, the team at Essex Aquatics support you every step of the way. All of our projects at Essex Aquatics are expertly designed, constructed, and managed.
During your consultation, we can work with you to develop a plan towards planting aquatic plants and terrestrial planting, including trees, shrubs and grassland areas. Depending on your requirements, we also offer clay-lined ponds or specialist geotextiles and lake liners. 
During the design stage, our team's creativity and knowledge will ensure your lake construction project is designed and customised to visually enhance your landscape and benefit local wildlife.
After completing your project, we can support you with ongoing lake maintenance if required.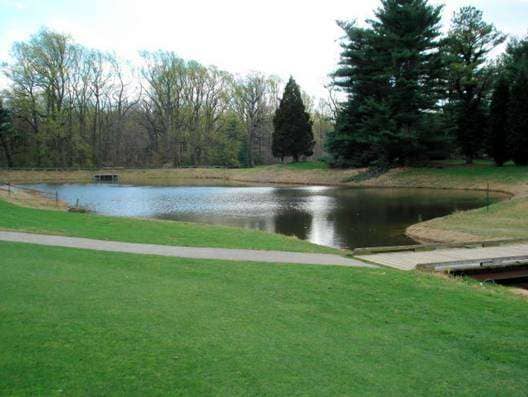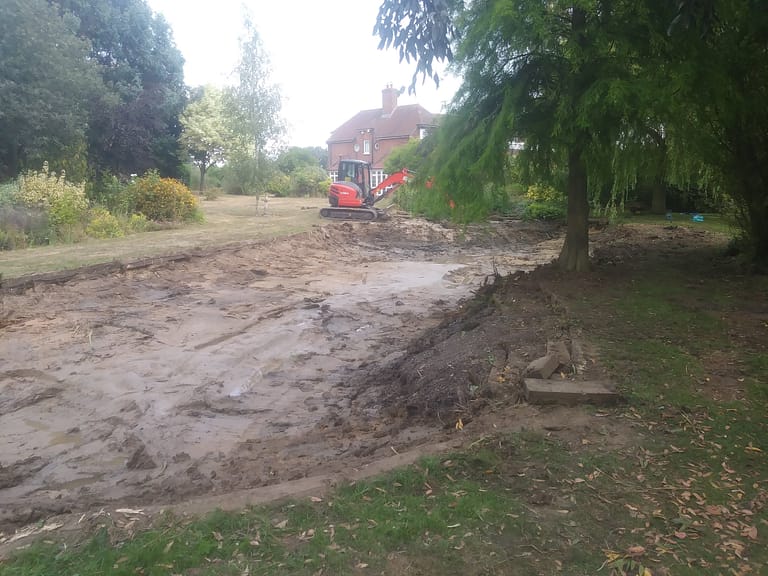 Lake dredging is different from standard pond cleaning but achieves the same results. Over time, leaves and debris build up in lakes, leading to issues such as murky water, weed and algal blooms, lack of oxygen, decreased water depth and potential fish deaths.
Our lake dredging process follows five simple steps: 
Site visit to assess the lake condition and plan for water drainage.

Temporary relocation of any fish, wildlife, and plants to a safe pool.

Using our expertise and equipment, we dredge the silt from the lake with an appropriately sized excavator.

Whilst the lake is drained, we trim trees and control vegetation to prevent future debris.

After dredging is complete, the lake refills naturally, and we safely return the aquatic life.
Professional Lake Construction in Essex
At Essex Aquatics, we offer a professional lake construction service from our team of experts with the goal of bringing your vision to life.
Contact us today for a free consultation to discuss your ideas and how we can support you.