From lakes to small garden ponds, our professional pond cleaning in Essex covers a variety of different water features, including wildlife ponds, natural swimming ponds, koi ponds, large lakes, natural ponds, and more. We have the expertise, training, tools and skills needed to leave your pond water crystal clear and ensure any livestock live in a clean and healthy environment. 
If you're noticing muddy water, algae build-up, or just a general lack of clarity in your pond, our pond cleaning services can bring your pond back to life. Our team of pond cleaners can remove sludge, treat algae, and balance your pond's ecosystem using safe methods for both fish and plants.
When you book a pond clean with Essex Aquatics, you can be confident that our team can inspect, advise, supply and resolve any problems with your pond. Ready to book your professional pond clean in Essex? Contact Essex Aquatics today to schedule your pond cleaning service in Essex.
David Greest
1 October 2023
We booked Essex Aquatics to undertake the total renovation of our ponds which had a major leak. The project was made more difficult by the need to protect surrounding trees and shrubs and the removal and replacement of tons of slate rock. The final result was awesome. The ponds have never looked better. Excellent job Elliot and team.
Michail Sergentanis
20 September 2023
Elliot and team arrived promptly and did a great job cleaning out our fish pond. Highly recommended
Michael Helston
2 August 2023
I can thoroughly recommend Essex Aquatics. Elliot (and Cam and Matt) were responsive and polite and carried out the work with no fuss. Yes it was a mess but they cleared up everything. There were extra jobs thrown up by the pond construction which they carried out willingly and at no extra cost. I'm very happy with the pond and will certainly continue to contact Elliot when any maintenance is required. Thanks all round.
Elliott was very accessible. Answered my myriad of questions ,& provided me with quote to remove my pond ,& fill. A date was given to suit me ,& Elliott & colleague arrived promptly. Their work was expertly performed ,& went over ,& above by removing my back gate to enable barrow through. End result was better than I had hoped for. Clean tidy workers. My fishes have been re homed,& price was as quoted. Thoroughly recommend.
Elliot and team arrived promptly and did a great job cleaning out our fish pond. Highly recommended,
Goronwy Roberts
29 May 2023
Excellent work by Elliot to clean and clear our very overgrown and neglected garden pond.Delighted with the result and happy to recommend Essex Aquatics
Essex Aquatics got back to me very quickly with an extremely reasonable quote. In the short time between then and coming to do the job I had additional problems which were dealt with efficiently and at a reasonable cost. Very friendly and I have absolutely no hesitation in recommending them for pond maintenance.
Benefits of Professional Pond Cleaning
If you have a pond filter, you might be thinking this is enough to keep your pond clean. After all, pond filters are designed to slowly pick up and remove a small number of solids in your pond to keep water clean and clear. Providing they are cleaned and maintained regularly, they are perfect for keeping your pond clean on a day-to-day basis.
However, it's impossible for pond filters to remove all waste from your pond. Over time, ponds collect dirt from various sources, including:
Uneaten fish food
Fish & other animal waste
Leaves
Plant debris
Pollen
Bird droppings
This dirt collects in pond water and begins to rot slowly at the bottom of your pond or on planting shelves within it. Eventually, it produces sludge or silt, causing your pond water to look murky and discoloured.
It can also have an effect on your pond's livestock, particularly fish, as poor water quality can cause them distress. This makes fish more susceptible to disease and can even lead to death, so it's important to take a proactive approach to pond cleaning.
By booking a professional pond clean with Essex Aquatics, you can be sure that all dirt and harmful materials are removed from your pond. And you'll be left with crystal-clear pond water to enjoy your pond at its best!
DID YOU KNOW…
The breakdown of this sludge, silt or dirt produce gases, affect the pH of the water and overall water quality.
Our Pond Cleaning Process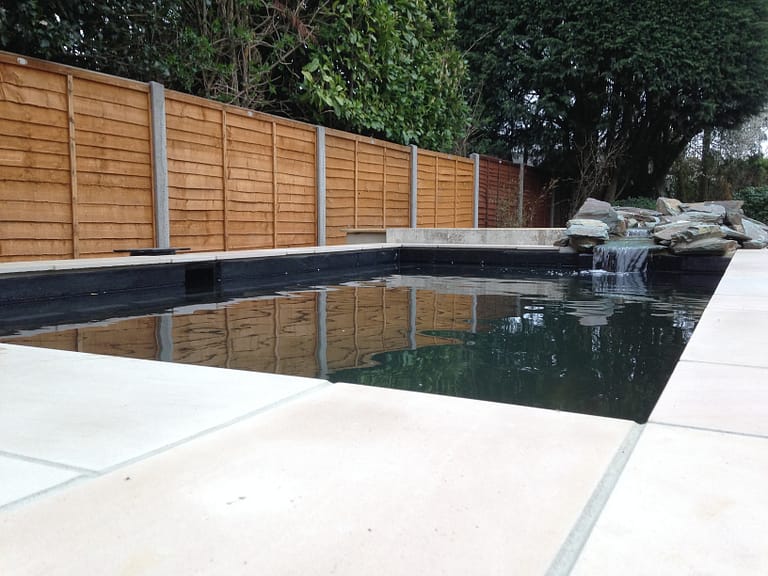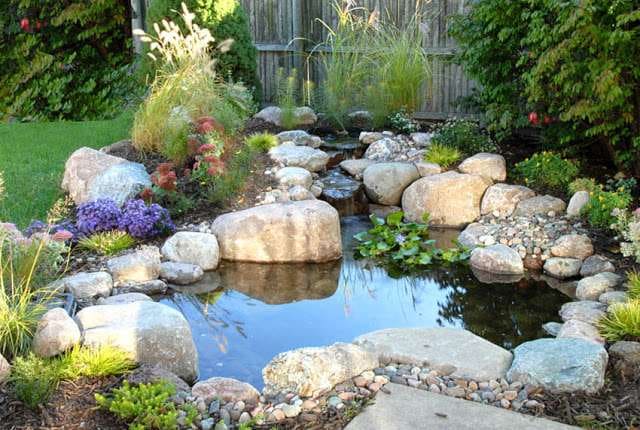 Our pond cleaning services are tailored to suit the current state of your pond and what needs to be prioritised. To ensure you regain a crystal-clear pond, here's what our standard pond cleaning process looks like:
We completely empty your pond, storing all fish, plants and other wildlife in a suitable temporary pond.
We start by cleaning out all dirt and waste by vacuuming or by manual removal.
Next, we power wash your pond liner to remove silt and sludge buildup.
Then, we check and clean your pond filter. 
Throughout this process, we'll perform health checks on your fish in the temporary pond.
Finally, we refill your pond with fresh water and safely place back all pond life and plants.
Our pond cleaning services can also include:
Plant foliage removal
Water feature draining and cleaning
Light cleaning and servicing
For more information on our pond cleaning process, you can read about a recent project we carried out for Colchester Castle Park. This pond clean involved removing 15 tons of gravel, dismantling a waterfall and storing over 200 fish.
For more information on our pond cleaning services, contact us today for a free, no-obligation quote.
Professional Pond Cleaning in Essex
Our team of professional pond cleaners in Essex will provide a detailed cleaning plan tailored to your pond's specific needs. 
We also offer ongoing support and consultation to keep your pond in its best shape long after our cleaning service.
Ready for a Cleaner, Healthier Pond?
Contact Essex Aquatics today to schedule your pond cleaning service in Essex.